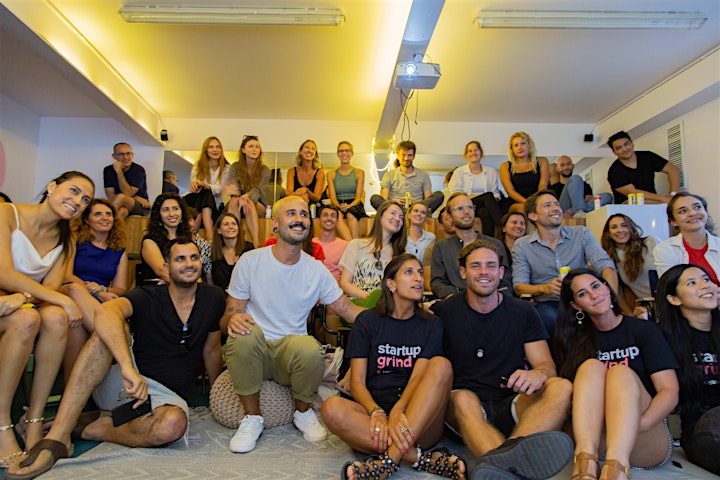 🚨 REGISTRATION ONLY ON THE SG PLATFORM 👉 sglx.pt/50-shades
Do you feel like your shmoozing game is a little off? With the Websummit at the door it is time to brush up on your networking skills, strategic self-promotion, and ability to connect deeply! Join us at the Websummit warm up event to get some practice rounds in before the big event! And as always you can count on our open bar if you need any extra social lubricant.
SUPPORTERS
Dell Technologies, 351 Portuguese Startup Community, PHUNK, Altbem Amazon Web Services (AWS), Atlantic Station, Beta-i • collaborative innovation, Build Up Labs – startup studio & incubator, Demium, Founder Institute, Made of Lisboa, Startup Lisboa, Startup Portugal, SITIO.co
ABOUT STARTUP GRIND LISBON
Startup Grind is the world's largest startup community designed to educate, inspire, and connect entrepreneurs, and is powered by Google for Startups. We host monthly events in over 600 cities among 125 countries, featuring successful local founders, innovators, educators, and investors who share personal stories and lessons learned on the road to building great companies.
🚨 REGISTRATION ONLY ON THE SG PLATFORM 👉 sglx.pt/50-shades